About the Silent Running
Nothing came easy for Baleigh Burgess. If it wasn't her family or the men in her life, it was the streets that gnawed on her soul. It was her determination that got her a new chance from her wreck of a life…
One night is all it took to unravel everything.
My Thoughts on Silent Running
Silent Running reminded me of neo-noir crime thriller Sin City. I Loved it.
Right off the bat we're captured by Baleigh's voice. She's sexually confident, damaged, tough. She has a past. She's not hiding it or ashamed of it, but she's moved on. Now she's on the force with a partner who's got her back—and her heart.
Baleigh is a pulls-no-punches kind of girl and so is the writing. If you are squeamish about sex the opening scene might leave you blushing, but it perfectly captures Baleigh's character in a few short lines. Though it is only written from her point of view that scene cleverly gives us insight into her partner and lover Travis and what they have to lose. After the glut of books featuring a doe-eyed ingenue as willing submissive where all the decisions are made by men, it was refreshing to read about an intelligent woman in command of her sexual appetite. At only thirty pages this is a short prequel yet ends on a question that leaves you eager for more. In short, it's a perfect set-up for Running Blind.
Kristensen creates a believable cop story with a strong yet vulnerable heroine who isn't your stereotypical tough chick. The writing is confident and edgy. Perfect noir. If Running Blind continues with such a great voice and believable noir atmosphere it looks being a great noir crime thriller series.
About Lisette Kristensen
Lisette grew up surrounded with stories of intrigue, crime and sordid plots. This led her to become fascinated with film noir and pulp fiction. Studying criminal justice in college she developed an interest with the lurid unsolved cases of Hollywood.
Running Blind is her first venture into the mystery genre, it based on her experiences working for the LAPD Gang Intelligence. Coming soon will be a series of books focused on those cold cases from the glory days of Hollywood.
Find out more  about Lisette Kristensen and her books here.
---
If you enjoyed this review, why not join my suspense community?
I share my favourite books, latest news and reviews, and each newsletter includes an article about writing, reading or the inspiration behind one of my novels–and you get access to all this before anyone else. You can also grab a free eBook anthology of short stories by yours truly!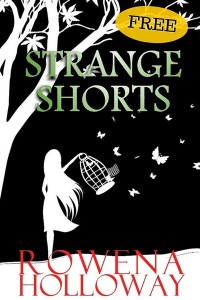 Ten gripping tales of love and relationships. Includes tasters of each of my novels.

Rowena Holloway considers herself a reformed academic who discovered fiction writing was preferable to the real world. She indulges her love of suspense fiction by writing novels and short stories about Fractured Families and Killer Secrets. Her novels have been nominated for the Ned Kelly Award and semi-finaled in the Amazon Breakthrough Novel Award, and her short stories have been included in several anthologies including the Anthology of Award Winning Australian Writing. She also reviews fiction, interviews fellow writers, and blogs about books and writing.

Latest posts by Rowena Holloway (see all)