Dead Again is a detective novel with a difference and a beautiful sense of place.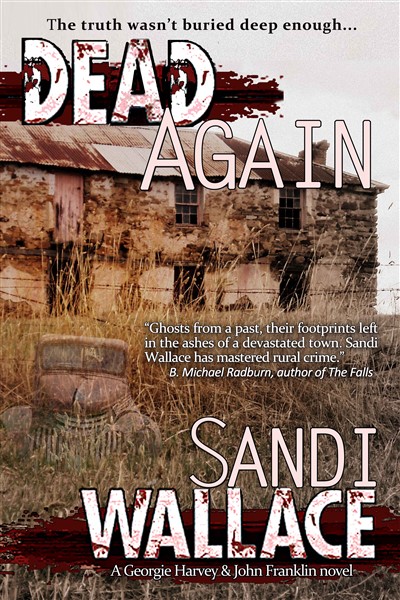 About Dead Again
It is almost two years since wildfires ravaged the tiny town of Bullock, and Melbourne journalist, Georgie Harvey, is on assignment in the recovering town to write a feature story on the anniversary of the tragedy.
In nearby Daylesford, police officer, John Franklin, is investigating a spree of vandalism and burglaries, while champing to trade his uniform for the plain clothes of a detective.
When Georgie's story and Franklin's cases collide, she not only finds herself back in conflict with the man she's been trying to forget since their first encounter, but she uncovers the truth about how the fires started – a truth no-one is wanting to believe.
My Thoughts
Dead Again picks up the lives of senior police officer John Franklin and freelance journalist Georgie Harvey a few months after the gripping events of Tell Me Why. It has been a little while since Sandi Wallace released the first in her Rural Crime Files series and it is great to see the quality continue in book 2.
Wallace has an approach that takes the novel from standard police procedural to something more. The procedure is spot on and John Franklin and his colleagues are totally believable in their roles as they chase down a gang doing-over local businesses. Yet Georgie is the true protagonist. Flawed, determined and vulnerable, it is her search to find meaning in the aftermath of a devastating bushfire that drives this story forward. And it is Georgie's efforts to make sense of what happened during the fires that leads to the real mystery in this story.
Dead Again is as much an homage to beautiful Daylesford, Victoria, as it is a crime novel. The quiet pace of the story builds as Georgie and John circle each other pursuing leads that will lead them to confront their own limitations and desires. The 'who' of the central mystery isn't hard to figure out, and I think we are meant to, but it is the 'why' that is the biggest revelation.
An intriguing mix of professional and amateur detective, Dead Again proves Sandi Wallace is a talent to watch.
*My copy courtesy of the author
About Sandi Wallace
Sandi is an award-winning Australian crime writer. Her debut rural crime thriller Tell Me Why won the 2015 Davitt Award Readers' Choice and was also shortlisted for the 2015 Davitt Award Best Debut.
The latest instalment in her rural crime series starring Georgie Harvey and John Franklin Dead Again was released 21 April 2017.
Sandi has won prizes for her short crime stories, is a contributing author of the anthology Writing the Dream released in November 2016, and she has had her articles and short fiction published regularly. She is currently at work on the next instalment in her series, and a standalone psychological thriller. 
Sandi grew up in suburban Melbourne but now lives in the beautiful Dandenong Ranges with her husband and furry family and regularly escapes to other parts of country Victoria.
---
If you enjoyed this review, why not join my suspense community?
I share my favourite books, latest news and reviews, and each newsletter includes an article about writing, reading or the inspiration behind one of my novels–and you get access to all this before anyone else. You can also grab a free eBook anthology of short stories by yours truly!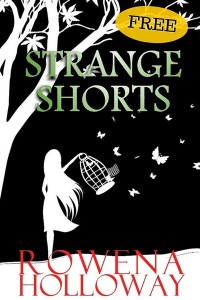 Ten gripping tales of love and relationships. Includes tasters of each of my novels.

Rowena Holloway considers herself a reformed academic who discovered fiction writing was preferable to the real world. She indulges her love of suspense fiction by writing novels and short stories about Fractured Families and Killer Secrets. Her novels have been nominated for the Ned Kelly Award and semi-finaled in the Amazon Breakthrough Novel Award, and her short stories have been included in several anthologies including the Anthology of Award Winning Australian Writing. She also reviews fiction, interviews fellow writers, and blogs about books and writing.

Latest posts by Rowena Holloway (see all)