Combatting Fear by Sandy Vaile is a high-octane, suspense-filled story, with a twist of sexy romance. 
About Combatting Fear
How far would you go to save a child that wasn't yours?
Mild-mannered kindergarten teacher, Neve Botticelli, leads a double life. At home with her paranoid father, she is a combat trained survivalist who lives off-the-grid.
When self-made billionaire, Micah Kincaid, storms into town in search of his four-year-old son, Rowan, he's pushy, entitled, and stands for everything Neve despises.
But something far more sinister than a cheating estranged wife, is lurking in rural Turners Gully, and it has its sights set on little Rowan's inheritance. It turns out there is one thing Micah and Neve can agree on, and that's keeping Rowan safe.
As they work together to free Rowan, they glimpse beneath one another's guises. It seems falling in love could be even more dangerous than hunting deadly criminals.
My Thoughts on Combatting Fear
Sandy Vaile's second novel is heartwarming, thrilling and just a little bit sexy. A story of a distraught father looking for his son, a fiercely protective kindergarten teacher with a family secret and the conflict between them as they battle desire and preconceptions in the search for a missing child.
Vaile has a wonderful way of writing children and the heartwarming glimpses she gives of little Rowan certainly make you feel protective of this innocent boy. Micah's desperation comes through from the very first page. He has all the tall dark and handsome attributes we love in a hero. He is a sensitive alpha. A natural leader who knows, eventually, when to acknowledge he doesn't have the skills to rescue his son.  I would have liked to see Micah take more of a lead at times, but this is Neve's story. She is the character who keeps this story moving forward. Independent and headstrong, eminently capable of taking on a biker gang, and fiercely protective of those she loves, Neve is a standout female protagonist. 
The story line is as taut as one of Neve's bowstrings; nothing is extraneous and there is plenty of action and suspense as the two hunt for Rowan's kidnappers. There is just enough backstory for us to understand why Neve and her father live off the grid and why she guards her privacy, and her heart, so well. 
I thoroughly enjoyed Combatting Fear, even more than Vaile's debut novel Inheriting Fear, which I loved, and I can't wait to meet Vaile's next heroine. 
If you love a heroine who is strong, vulnerable and ready to fight for what she holds dear, then you can't go past Combatting Fear. 
*ARC provided by the author
About Sandy Vaile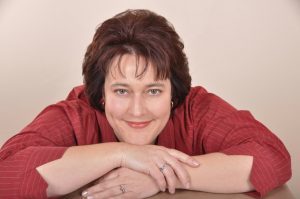 Sandy Vaile is a motorbike-riding daredevil who isn't content with a story unless there's a courageous heroine and a dead body.
Seven years ago Sandy decided she was going to write a novel, and hasn't looked back since. By day she writes procedures for high-risk industrial activities, by night she devises horrible things to do to fictional characters, and in her spare time she runs the Novelist's Circle critiquing group, judges romance writing competitions, presents literary craft workshops, writes articles for magazines and blogs.
You can find out more about Sandy at her website and connect with her on social media. 
Want to know more about Sandy's kick-ass suspense novels?
Check out my interview with Sandy about Combatting Fear
Read my interview with Sandy Vaile about her first book Inheriting Fear
Check out my review of Inheriting Fear
---
If you enjoyed this review, why not join my suspense community?
I share my favourite books, latest news and reviews, and each newsletter includes an article about writing, reading or the inspiration behind one of my novels–and you get access to all this before anyone else. You can also grab a free eBook anthology of short stories by yours truly!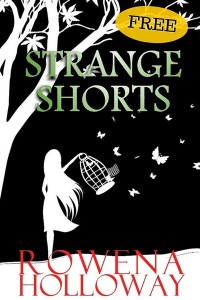 Ten gripping tales of love and relationships. Includes tasters of each of my novels.

Rowena Holloway considers herself a reformed academic who discovered fiction writing was preferable to the real world. She indulges her love of suspense fiction by writing novels and short stories about Fractured Families and Killer Secrets. Her novels have been nominated for the Ned Kelly Award and semi-finaled in the Amazon Breakthrough Novel Award, and her short stories have been included in several anthologies including the Anthology of Award Winning Australian Writing. She also reviews fiction, interviews fellow writers, and blogs about books and writing.

Latest posts by Rowena Holloway (see all)