Hit and Run
Interview with suspense author Diane Hester
I first met Diane Hester at a local writers festival here in South Australia. We were both in the early stages of our writing career, though Diane was streets ahead of me in terms of craft, and we bonded over our mutual love of writing. It was Diane who first suggested not just writing what you know, but writing what you want to know. Her first book Run to Me was snapped up by Random House and went on to final in the prestigious Daphne DuMurier awards in the US. Rightly so. Diane latest novel is just as fast paced, gripping and heart wrenching as her first. I can't wait for you to read Hit and Run. Keep reading for an exclusive excerpt of Hit and Run and learn more about Diane Hester. 
RH: Diane Hester, welcome to Writers Block. Congratulations on the release of Hit and Run, your latest gripping thriller. It has been described as a stay-up-all-night thriller … relentlessly suspenseful. It certainly is. 
DH: Thanks so much for having me Rowie, it's great to be here. Thank you also for your kind words about Hit and Run – I'm glad you like it.
Finding the Story for Hit and Run
RH: Tell us a little about the story and the inspiration behind it. 
DH: Like many of my stories, Hit and Run grew out of a scenario I found particularly intriguing: a woman driving alone at night hits a man with her car who then climbs in and forces her to drive on at gunpoint; he later runs off, leaving something behind in her car that she doesn't even know he's left. But it's something others will kill to get back.
The first step in 'finding the story' basically came down to answering the questions implied in that statement: Who is the woman? Who is the man? What would frighten him so much he'd continue to flee even after being hit by a car? What does he leave behind with the woman? Who wants it and why? What makes it something worth killing for? And what happens when the bad guys show up wanting it back and the woman doesn't even know she has it?
I experimented with different answers to these first big questions – each version taking the plot in a different direction – until I hit on the particular combination that moved me enough to want to write that story. I ended up with a conspiracy plot about a homeless teen and an illegal adoption racket.
To flesh out the details I then asked myself two other questions: What character would be most challenged by the situation I have in mind? And, What situation would most challenge the character I have in mind?
So given what little I know about my heroine from the above scenario, I ask myself what sort or person would find that situation particularly difficult. Answering that gives me clues to her backstory, things that have happened to her in the past. Once I get to know my characters better, I start to see other ways I can challenge them, and this gives me ideas for scenes and ways to move the plot forward.
RH: I love your process for discovering a story and it certainly makes for intriguing reading. So let's share the blurb so everyone can get a sense of the story and the main characters. 
About Hit and Run
Raina Wilkins has little to live for – until she's forced on the run with a wanted killer and a homeless teen with a deadly secret …
Driving alone on a dark autumn night, Raina hits a man who darts from the Maine woods in front of her. The injured stranger climbs in her car, forces her to drive on at gunpoint, but gets out soon after and disappears back into the forest.
Raina thinks never to see him again. But Alec DeMarco has left something behind in her car, something others will kill to possess. When he returns to claim it, Raina is swept into a world of conspiracy, abduction and murder. A world where even the police want her dead
Keep reading for a link to an exclusive excerpt
Vulnerable Characters
RH: You really put your characters through hell, especially the heroine Raina Wilkins who is an equal match for the mysterious and enigmatic Alec DeMarco. They both have plenty of baggage to get past to understand each other and the dangerous situation they are launched into. In both this novel and your previous novel Run to Me you feature troubled foster kids. Share with us a little about why you like including teenagers as part of the action. Are they important in shaping the story or adding another layer to the suspense?
DH: Yes, I'm definitely drawn to gutsy teen-age and child characters, both in my own stories and the books I read by other authors. To be honest I'm not sure why. It may stem from an experience I had growing up in New York. But I won't go into that here because I'm thinking of using it as the starting point of my next novel!
I will say that I personally find it particularly compelling when a character who's vulnerable, disabled or damaged (either physically or mentally) displays great courage and sacrifice for others. It means so much more (to me at least) than the character who's trained for the challenge. Which is probably why I like writing domestic thrillers about ordinary people and not crime novels with detectives, cops and other professionals.   
SALT Writers' Festival
RH: You're a long-time active member of Eyre Writers and one of the driving forces behind their first Eyre Writers Week, run in conjunction with the inaugural SALT Festival. I was very privileged to attend as a presenter and had a wonderful time. Attending was, I imagine, much more relaxing than the organisation behind it all. Tell us a little about the festival, how it came about, and what part you played in helping to organise it. 
DH: The lower Eyre Peninsula SALT Festival is a week-long arts and innovations gala. For this year's inaugural event Port Lincoln hosted a variety of artists, performers, entertainers and exhibitions from around the country and overseas.
As a member of Eyre Writers, I worked with our group's president and secretary in helping put together the literary side of the SALT festival, which we ended up calling Eyre Writers Week. It was a huge challenge on many levels. None of us had ever done it before and were flying blind in most regards. But helping organise a writers festival had been on my 'literary bucket list' for so many years, I never thought, even for a moment, of passing up the opportunity to help.
As part of my role I got to focus on what I love best – liaising with our guest authors and setting up events for them to speak at. I love interacting with other authors – hearing about their individual journeys, how they tackle the challenges of writing in their chosen genres, their publishing experiences, their successes, failures and on-going struggles. This year we were thrilled to host a fabulous line-up of authors including Bill 'Swampy' Marsh, Tricia Stringer, and, of course, yourself and fellow Sister-in-Crime, Sandy Vaile!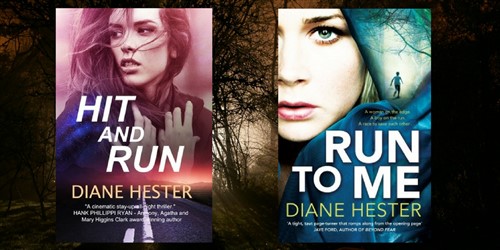 Being so far from Adelaide (not to mention the east coast!) we country folk seem to miss out at times as far as big cultural events. Eyre Writers Week, indeed the whole SALT Festival, was our way of 'making it happen' closer to home.
So, yes, it was a lot of work but also lots of fun and hugely rewarding on a personal level. So much so that I've put my hand up to be on the committee again next year. (OMG, what have I done!) Hey, with all we learned doing it the first time, it can only get easier, right?
Refilling the Creative Well
RH: Well, it was certainly a lot of fun, that's for sure. You regularly organise writing retreats for your novelist friends and I have been privileged to be part of many of them. I know we all get a lot out of the block of time just to work on our projects. Can you explain a little about the purpose of these retreats and share a little about the benefits to you? 
DH: Without a doubt, retreats are the highlight of my writing year! I love getting together with other authors sharing our love of the craft in a week filled with nothing but writing!
Our retreats aren't like others your readers may have heard about as we have no mentor running the show. It's just a group of writer friends who go away to a quiet location (a remote seaside Lutheran camp) to work on their novels.
The purpose of retreats is simply to provide an environment free of distractions in which we can work on our novels. For an entire week we have no TV, very few phone calls, no friends dropping by, no family demands, and you only have to cook dinner one night!
But the biggest thrill I get from retreats is when we're all sitting together in the hall, each at our individual table, beavering away at our own works in progress. I swear there is an energy generated that occurs at no other time in writing! You can feel it like a wave carrying you along and somehow the writing is just easier.
I organised our first novelist retreat as an experiment back in 2007, booking the venue for just 2 days to see how we'd go. We half expected to be staring at the walls but the peace and quiet proved so conducive to writing we held a second one six months later and two the next year.
After a while word got out and other novelists asked to join us. As our numbers grew, our retreats expanded in length as well. From our tentative beginnings we now hold 2 week-long retreats annually, accommodating up to 9 writers at each. And this year marks our 10th anniversary!
RH: Thanks for sharing that with us today, Diane. Now take a deep breath because it's time for your Fast Five (the first answer that comes to mind). Ready?
RH: Who is your all-time favourite heroine (real or fictional)?
DH: Ayla from Clan of the Cave Bear by Jean Auel
RH: Are you a plotter, a pantser or something in between? 
DH: I'm a bit of both but mostly a plotter. I absolutely have to have an outline to start – the more detailed the better. But I never stick to that outline exactly! It serves only to give me direction. It's so that when I wake up each morning I know what scene I'll be writing that day.
RH: What is your 'weasel word'—the word you find you repeat most in a manuscript?   
DH: My characters do a lot of 'looking' in my first drafts.
RH: What is your most effective writing habit?
DH: Sticking to a daily writing routine.
RH: What is one word (or phrase) that sums up what writing means to you?
DH: An absorbing passion.
What's next for Diane Hester?
RH: I was thrilled to grab a print copy of Hit and Run earlier this year and read it in one sitting. So I'm eager to know what's next for Diane Hester?
DH:  I'm currently working on a domestic thriller set in Adelaide and the Adelaide Hills. Working title: No Good Deed. It's the story of a young woman who saves the life of a wealthy man and, in gratitude, he starts giving her things – a new car, generous donations to her charity, etc. At first it's great, but when she declines his growing advances and things turn dark, she wonders who she's let into her life.
Where to find the Books
RH: Thanks again for dropping by today, Diane. I can't wait for everyone to read Hit and Run and, if they haven't already, your brilliant first novel Run to Me. Where can we find your gripping thrillers?
DH: Hit and Run is available in ebook at Amazon, and in print via Booksamillion
Run to Me is available in print and ebook at Amazon, and in print via Booktopia, Bookworld and Booksamillion.
Want to know more about Diane's books?
About Diane Hester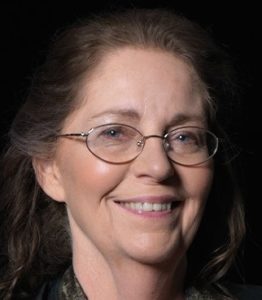 Diane Hester's debut thriller, Run To Me, made the finals of the Daphne du Maurier Awards and Goodreads list of Best Mystery Suspense Books of 2013. Born in New York, Diane came to Australia as a violinist with the Adelaide Symphony. She now lives on a farm in Port Lincoln, South Australia with husband Michael and a variety of pets.
Connect with Diane
---
If you enjoyed this interview why not join my suspense community?
I share my favourite books, latest news and reviews, and each newsletter includes an article about writing, reading or the inspiration behind one of my novels–and you get access to all this before anyone else. You can also grab a free eBook anthology of short stories by yours truly!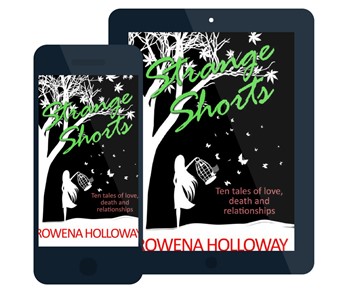 Ten gripping tales of love and relationships. Includes tasters of each of my novels.