Confirming her place as one of Australia's best suspense authors, Darkest Place by Jaye Ford is a taut and creepy page turner.
About Darkest Place
To escape her past and build a new life, one where she isn't a victim or psychologically broken, Carly Townsend moves into a beautiful apartment in an old warehouse renovation.
But her new beginning comes with a recurring nightmare that leaves her huddling by her front door weeping and terrified.
With the police convinced she's making false claims, and one ready to check her in to a mental ward, it's up to Carly to discover if she is falling apart, being gas-lighted or whether the man sitting in her chest at night is real.
My Thoughts on Darkest Place
Carly is a great character. In true Ford style, Carly is an ordinary woman forced to find extraordinary mental strength to overcome her demons, past and present. Her tentative steps toward friendship with others in the warehouse apartments are very real, as is her own confusion about her mental state. There are many clues along the way to what may be going on yet Ford keeps you unsettled as new information comes to light about Carly and her neighbours, especially Nate, who seems to always be there when her nightmares strike—is he watching over her or watching her?
Darkest Place plays to the fears of every woman. I loved the layered revelation of character and backstory for both her and Nate, both of whom are struggling to overcome tragedies that have left them psychologically marred. Every scene is rich with clues about the people, the place and the past. Nothing is extraneous. And though this meant some of the hints about the truth were easy to note there were enough about key characters (including Carly) to keep you guessing, and that heightened the tension. Carly shifts between suspecting her damaged psychology and suspecting others in her building. There was one point when this suspicion of others felt a little contrived, but that was soon put to rest with another twist. It is the twists and layered revelations that make this a standout.
With faceted characterisation and throat-gripping tension, Darkest Place is another great novel from a writer who gets better with each book.
Highly Recommended
(although not for reading at night with the only light that of your e-reader. That's what I did and I totally managed to freak myself out when the dog jumped on the bed!)
*My copy courtesy NetGalley and Penguin Random House Australia
About the Author
Before chasing her dream to write fiction, Jaye worked in newspapers, radio and television as a news and sports journalist. In 1988, she became Australia's first female presenter of a live national sport show, hosting Sport Report on SBS. She later fronted evening news on regional television and ran her own public relations business. She eventually gave up self-employment to be a full-time mother and struggling unpublished writer.
Jaye writes from her home at Lake Macquarie in NSW, Australia, where she lives with her husband, two dogs, various other family members (depending on who stays and goes) and a backyard vegetable patch.
---
If you enjoyed this article, why not join my suspense community? I share with you my favourite books, latest news and reviews, and each newsletter includes an article about writing, reading or the inspiration behind one of my novels. And as a community member you get this before anyone else. You can also grab a free eBook anthology of short stories by yours truly!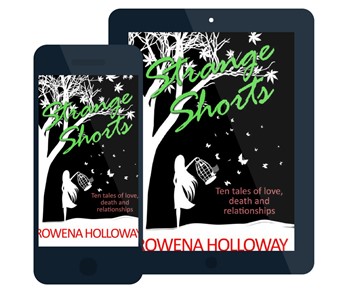 Ten gripping tales of love and relationships. Includes tasters of each of my novels.

Rowena Holloway considers herself a reformed academic who discovered fiction writing was preferable to the real world. She indulges her love of suspense fiction by writing novels and short stories about Fractured Families and Killer Secrets. Her novels have been nominated for the Ned Kelly Award and semi-finaled in the Amazon Breakthrough Novel Award, and her short stories have been included in several anthologies including the Anthology of Award Winning Australian Writing. She also reviews fiction, interviews fellow writers, and blogs about books and writing.

Latest posts by Rowena Holloway (see all)