Interview with Sandy Vaile
Do you love a heroine who is strong, vulnerable and ready to fight for what she holds dear? That's what multi-award nominated Sandy Vaile delivers in her high-octane, suspense-filled novels, with a twist of sexy romance. Anyone who follows this blog will know that Sandy Vaile is a close friend and the other half of our author roadshow "Suspense Sisters", which is how I managed to get an advanced copy. I'm thrilled to introduce you to Sandy and to talk with her about her latest novel Combatting Fear.
NB: the rafflecopter giveaway has now closed
Getting that 'Yes!'
RH: Welcome to Writers Block, Sandy! Congratulations on the release of your latest kick-ass suspense, Combatting Fear! Your first book, Inheriting Fear, was a great success and was nominated for several awards. Along with many other people, I read it and loved it.
I understand that your publisher snapped up Combatting Fear in record time! Can you tell us a little about that, and how it felt to get that email?
SV: I was very lucky to have three other publishers ask to view this manuscript. My existing publisher, Crimson Romance (a subsidiary of Simon Schuster), knew this and so the acquisitions editor read it in record time and sent me an email offer in just seven days.
You would think that after experiencing the elation of having my first book published, I'd be calm and collected this time around. Right? Not so! I did the same silly jig around the lounge room and couldn't wipe the silly smile off my face for days.
I am honoured to be working with the same great publishing team again.
RH: Seven days! Wow. Now I'm really jealous. 😉 Let's share the blurb, so everyone can see what got your publisher so excited.
About Combatting Fear
How far would you go to save a child that wasn't yours?
Mild-mannered kindergarten teacher, Neve Botticelli, leads a double life. At home with her paranoid father, she is a combat trained survivalist who lives off-the-grid.
When self-made billionaire, Micah Kincaid, storms into town in search of his four-year-old son, Rowan, he's pushy, entitled, and stands for everything Neve despises.
But something far more sinister than a cheating estranged wife, is lurking in rural Turners Gully, and it has its sights set on little Rowan's inheritance. It turns out there is one thing Micah and Neve can agree on, and that's keeping Rowan safe.
As they work together to free Rowan, they glimpse beneath one another's guises. It seems falling in love could be even more dangerous than hunting deadly criminals.
Emotional Wounds
RH: Is Combatting Fear a sequel to your first novel or a stand alone? Tell us a little about what we can expect with Combatting Fear.
SV: Combatting Fear is not a sequel, although there are similar themes that run through both books, like the strong, independent heroines with a chip on their shoulders.
Both Mya, my heroine in Inheriting Fear, and Neve are adept in the gym and at hand-to-hand combat, but they are also both isolated by the secrets of their past. This means that neither of them are interested in Prince Charming riding in and saving the day. What they really need are men who are strong enough to stand beside them and fight for what they believe in, and brave enough to love these women, flaws and all.
Both books are also set on the beautiful Fleurieu Peninsula in South Australia, although I do change some of the landmark and town names to avoid offending locals (of which I am one).
Strong Female Characters
RH: I've been lucky enough to read an advance copy of Combatting Fear, and I think it is even better than your debut novel—and I gave that five stars! Once again, you have a strong female lead in kindy teacher Neve Botticelli. Tell us a little about Neve and the inspiration behind her character. What traits do you believe are necessary to create a believable strong heroine?
SV: I guess my father can be credited with bringing me up to believe all people are valuable and have inner strength. As an independent woman, my role models and ideals revolve around other independent women. So it's no surprise that my heroines don't take bulldust from anyone, including the men they are attracted to.
When I'm developing a courageous heroine, I think it's important to keep in mind that she doesn't physically need a man in her life to make her whole. She could live just as well without one. The challenge is that the hero heals her emotional wounds, and she chooses to be with him.
Neve, from Combatting Fear, has been taught guerrilla warfare tactics, hand-to-hand combat, and survivalist skills since she was a teenager. Not bad skills to have, although an end-of-world catastrophe in rural Turners Gully is highly unlikely. It's her father's war-traumatised brain that most isolates her. She feels that she has to choose between taking care of her only living family member, or finding love, which is the reason she cherishes her job at the kindergarten, because she doesn't believe she will have the opportunity to have her own children.
Why Suspense?
RH: I know from reading your novels that you love a good romance, yet the stories are always high-octane, suspense-filled tales that don't shy away from grief or loss. Why do you write suspense? Did the genre choose you or did you choose this genre?
SV: I think the genre definitely chose me. Let's face it, romantic suspense has everything!
My favourite movies are romantic comedies and action adventures. The perfect combination of heart-wrenching explosions, dead bodies and hope. I guess I've always been a sucker for good triumphs over evil though. My favourite stories make my heart race with anticipation, and melt with passion. There's nothing better than crying and laughing and getting to the end feeling wrung out, but satisfied.
RH: Thanks for sharing that with us today, Sandy. Now I hope you still have some energy because it's time for your Fast Five (the first answer that comes to mind). Ready?
1. Who is your all-time favourite heroine (real or fictional)?
 Lisbeth Salander, because she's infinitely interesting, intelligent and sees rules as only applicable to others. If you back her against the wall, she'll come out fighting, and she's loyal in her own reserved way.
2. Are you a plotter, a pantser or something in between?
Plotter, but even then I manage to totally lose my way. Imagine what a mess I'd be in without some kind of guidelines.
3. What is your 'weasel word'—the word you find you repeat most in a manuscript?
It changes with each story, but I am inclined to make everyone lean on something—a lot. 🙂 
4. What is your most effective writing habit?
Persistence. I don't believe you have to be the best or trickiest or luckiest writer, but you do have to write regularly and never give up. Ever!
5. What is one word (or phrase) that sums up what writing means to you?
Achievement. (That's the word, but I'm a writer, you didn't really think I'd stop there did you?) Writing means that I have an outlet for my creativity, something that is unique to me, and it is the realisation of a childhood dream.
What's Next?
RH: As a working mum—and daredevil—and undertaking this awesome blog tour, I know you're flat out, but having read both your books, I have to know: What's next for Sandy Vaile?
SV: I have many projects on the go at all times. This year I am presenting four online workshops, with the first, Show Don't Tell is a Layer Cake (and yes, they all have food analogies), starting on the 27th February. Bookings via the Romance Writers of Australia.
I plan on starting another romantic suspense novel about a bodyguard and a woman who runs a Riding for the Disabled centre. And I want to branch out and write the first in an erotic novella series called Coastal Connection.
The icing on the cake is a road trip that encompasses author talks, workshops, a literary festival, and a week-long writing retreat. Bliss!
RH: Thanks for dropping by to chat about Combatting Fear, Sandy. I loved this book and your previous one, Inheriting Fear, and can't wait to see what comes next (no pressure!). In the meantime, where can we find your books?
Available from all good eBook stores, or print versions from Amazon and SandyVaile.com
Check out Sandy's books on Simon and Schuster or Crimson Romance
Don't forget, the course starts 27th February, so be quick 🙂
Up next: Novel Gossip
Rafflecopter Giveaway
About Sandy Vaile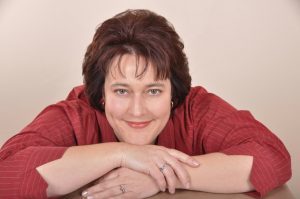 Sandy Vaile is a motorbike-riding daredevil who isn't content with a story unless there's a courageous heroine and a dead body.
Seven years ago Sandy decided she was going to write a novel, and hasn't looked back since. By day she writes procedures for high-risk industrial activities, by night she devises horrible things to do to fictional characters, and in her spare time she runs the Novelist's Circle critiquing group, judges romance writing competitions, presents literary craft workshops, writes articles for magazines and blogs.
You can find out more about Sandy at her website and connect with her on social media. 
Want to know more about Sandy's kick-ass suspense novels?
Check out my review of Combatting Fear
Read my interview with Sandy Vaile about her first book Inheriting Fear
Check out my review of Inheriting Fear
---
If you enjoyed this interview, why not join my suspense community?
I share my favourite books, latest news and reviews, and each newsletter includes an article about writing, reading or the inspiration behind one of my novels–and you get access to all this before anyone else. You can also grab a free eBook anthology of short stories by yours truly!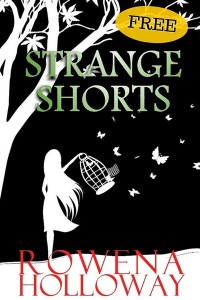 Ten gripping tales of love and relationships. Includes tasters of each of my novels.

Rowena Holloway considers herself a reformed academic who discovered fiction writing was preferable to the real world. She indulges her love of suspense fiction by writing novels and short stories about Fractured Families and Killer Secrets. Her novels have been nominated for the Ned Kelly Award and semi-finaled in the Amazon Breakthrough Novel Award, and her short stories have been included in several anthologies including the Anthology of Award Winning Australian Writing. She also reviews fiction, interviews fellow writers, and blogs about books and writing.

Latest posts by Rowena Holloway (see all)